Boise Trails T-Shirts
Grab your soft, high quality Boise Trails t-shirts here!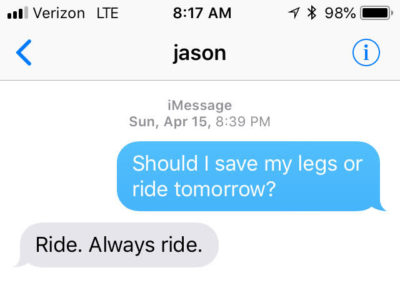 The backstory: Jason Delgadillo, co-founder of this website, died tragically in May 2018. After his passing, one of his friends shared this text exchange he'd had with Jason.
A new mantra was born, which is both a memorial to Jason and a motivator to appreciate​​ life to the fullest: Ride. Always Ride!
These soft cotton T-shirts are available in S, M, L or XL sizes and are $25.
Men's "Jason" Design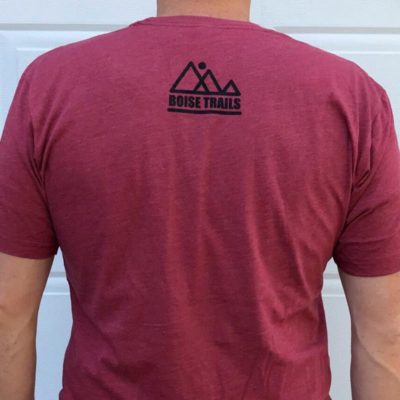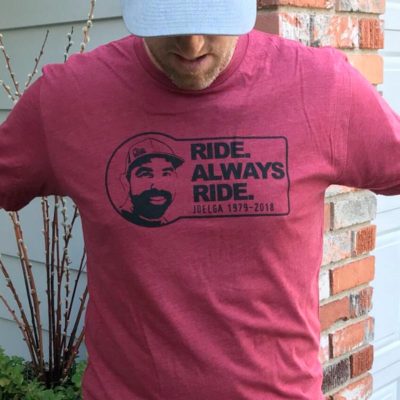 Men's "Mountain" Design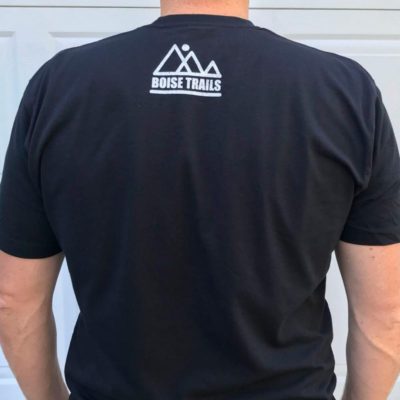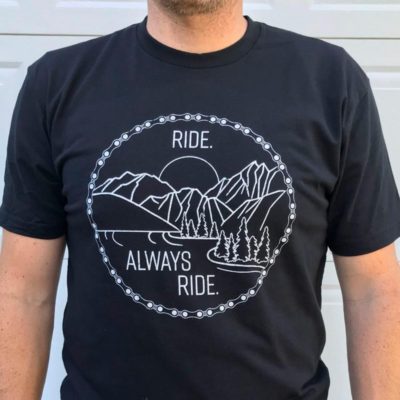 Ladies's "Jason" Design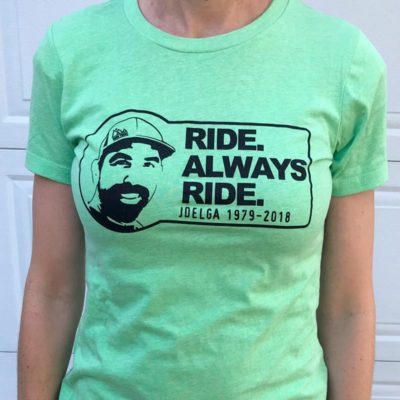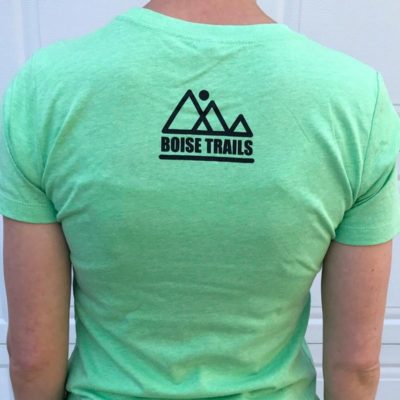 Ladies's "Mountain" Design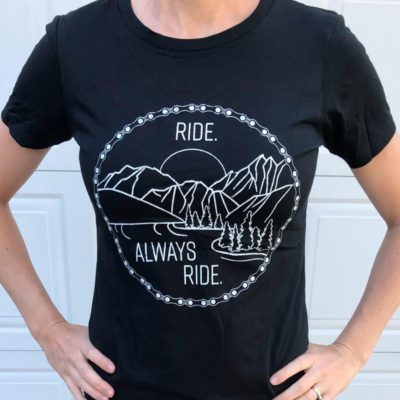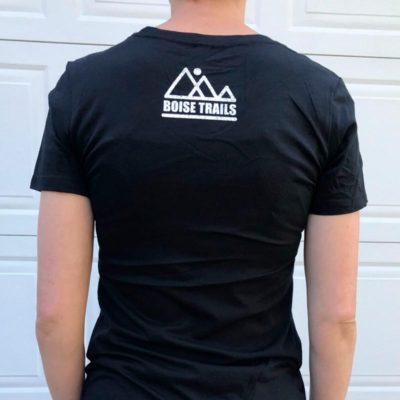 Order Your Shirts Using This Form: