In this post, we check in with the title sponsor of the Boise Trails Challenge: the real estate company Trail 27. These folks are awesome and the Challenge couldn't have been what it was without them!
Here it is, in their own words:
Wow, what an amazing experience from beginning to end! The inaugural Boise Trails Challenge was something very special to be apart of and we are ecstatic to be involved in years to come.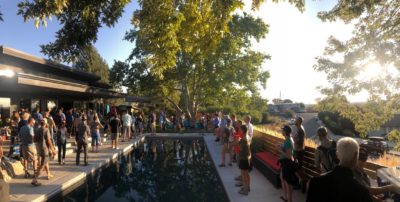 Thank you to everyone who participated, supported, donated, and who pushed their boundaries in this challenge.
We have had the opportunity to meet, talk to, and become friends with so many of you. Hearing stories from how people found a new favorite trail to how people finished just under the wire has been amusing to say the least.
We have been asked so many times, "Why name a real estate company Trail 27?" and "Why did we decide to be the presenting sponsor?"
So here's the backstory. One day a couple years ago, our owner/broker, Kealy Baughman, was inspired by a moment she had at the end of a ride rolling down the Cottonwood Creek Trail (aka Trail 27 but also known to some of you as Spooky Woods) and realizing how blessed she was to have her world: her house, her job and the trails all within a mile. She realized she loves where she lives which became our mantra for all our clients. Whether or not easy access the trails from your home is important to you, Trail 27 agents strive to help people
find a home where you love where you live.
Fast forward to Kealy and her family on a recent mountain bike trip to Bend, Oregon and being impressed with their trail information and discovering Boise Trails through the Bend Trails site. Feeling an immediate connection to the Boise Trails mission: "… to enrich the community's trail experience, offer a landing spot for visitors and encourage folks to get out in this marvelous resource we have" she knew she needed to reach out and see if she could help.
The Boise Trails guys responded right away, excited to find a company who believed in what they were creating. We met and learned about their new "challenge" idea and we were on board right away. It's been a wonderful journey and we are honored to be a part of this crazyfamily of challengers! Hope to see you all on the trails next year.