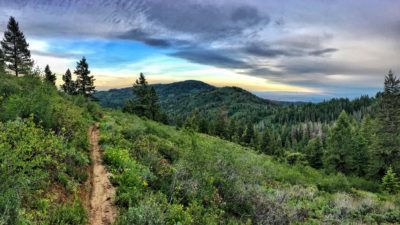 A few weeks back we posted some good trail runs for beginners. If you've done those trails and you're ready to step your game up to some bigger challenges, check out these loops for intermediate and expert trail runners:
Around the Mountain
9 miles; 1,500 feet of climbing
Around the Mountain is just a fantastic trail. After an initial climb up Deer Point trail from the Bogus Basin lodge, the trail traverses all the way around the Bogus Basin resort and around Shafer Butte, with spectacular views, lovely singletrack, big ol' pine trees, and no really steep sections.  Also, this loop is challenging, but not so insane that it can be done only by superfit cyborg-humans with sinewy legs. It's definitely worth the drive up from the valley.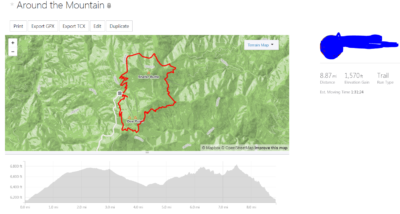 Shingle Creek to Dry Creek
13 miles; 3,000 feet of climbing
Drive by the Dry Creek trailhead on a Saturday or Sunday morning and you'll see it filled up with expert trail runners about to partake of some of Boise's best singletrack. This loop is a serious undertaking: a half marathon with a ton of climbing on Shingle Creek and a big descent on Dry Creek. But there's a reason this loop is on all our lists: best hikes in Boise, best mountain bike trails in Boise, etc.  That's because it has a ton of variety: rock features, creek crossings, wide open sections, narrow singletrack, green pines and yellow sagebrush. This is our go-to loop on super hot summer days because it has ample shade and lots of chances to dunk your head in the cold creek.